Land Training Hall Of Fame
During the coronavirus shutdown of 2020-21, our swimmers continued to exercise at home and sent in their achievements.

Our 2020 Junior Girls Captain, Alana, sent in this inspirational message for her fellow swimmers.

Participating in the daily Joe Wicks PE lessons, well done to Eve, Eilidh and Keir from J2 Squad and Orla and Naomi from Learn2Swim! Keir also sent in this video of him running 50 laps around his garden.

Setting a very high bar for the rest of us in the #imchallenge with her amazing balance and technique, well done to Freya! (IM Challenge = headstand with kicks of all four strokes in IM order)

Our 2020 Senior Girls Captain, Sophie, completed a 20km run.

Soph M has been completing daily 15 minute core workouts to build her strength and stability

Senior Performance Squad swimmer, Ollie, has been showing us his excellent pull ups and resistance band strength exercises.

Maisie from our Age Group Performance squad and her brother, Elliot, from Junior 2 squad sent in these photos of them working through one of Matt's land training sessions.

Ella from our Junior Performance squad and her brother, Alex, from Junior 3 squad have been outside skipping in the garden.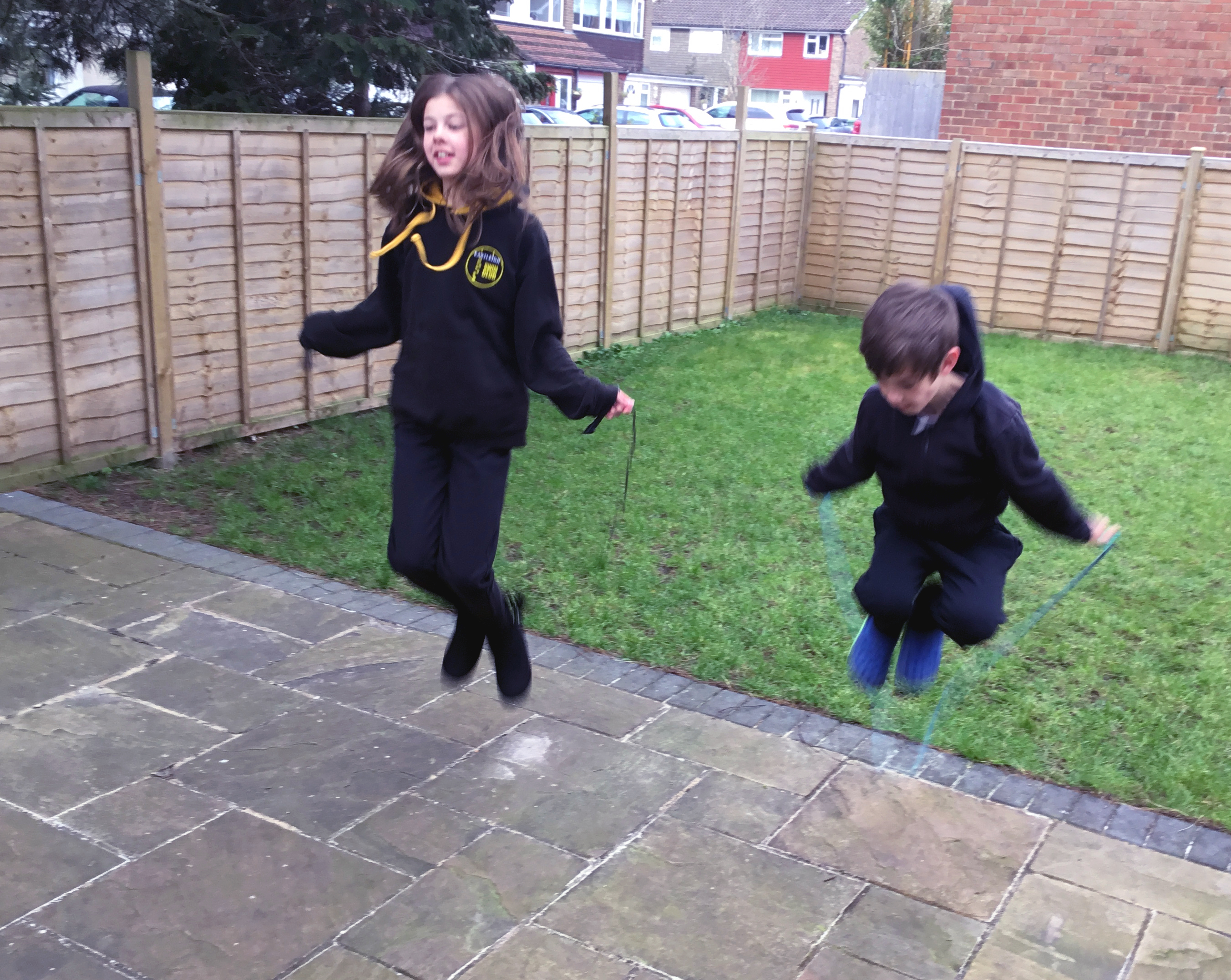 Nathan from our Age Group Performance squad went on a 24 mile bike ride in the sunshine.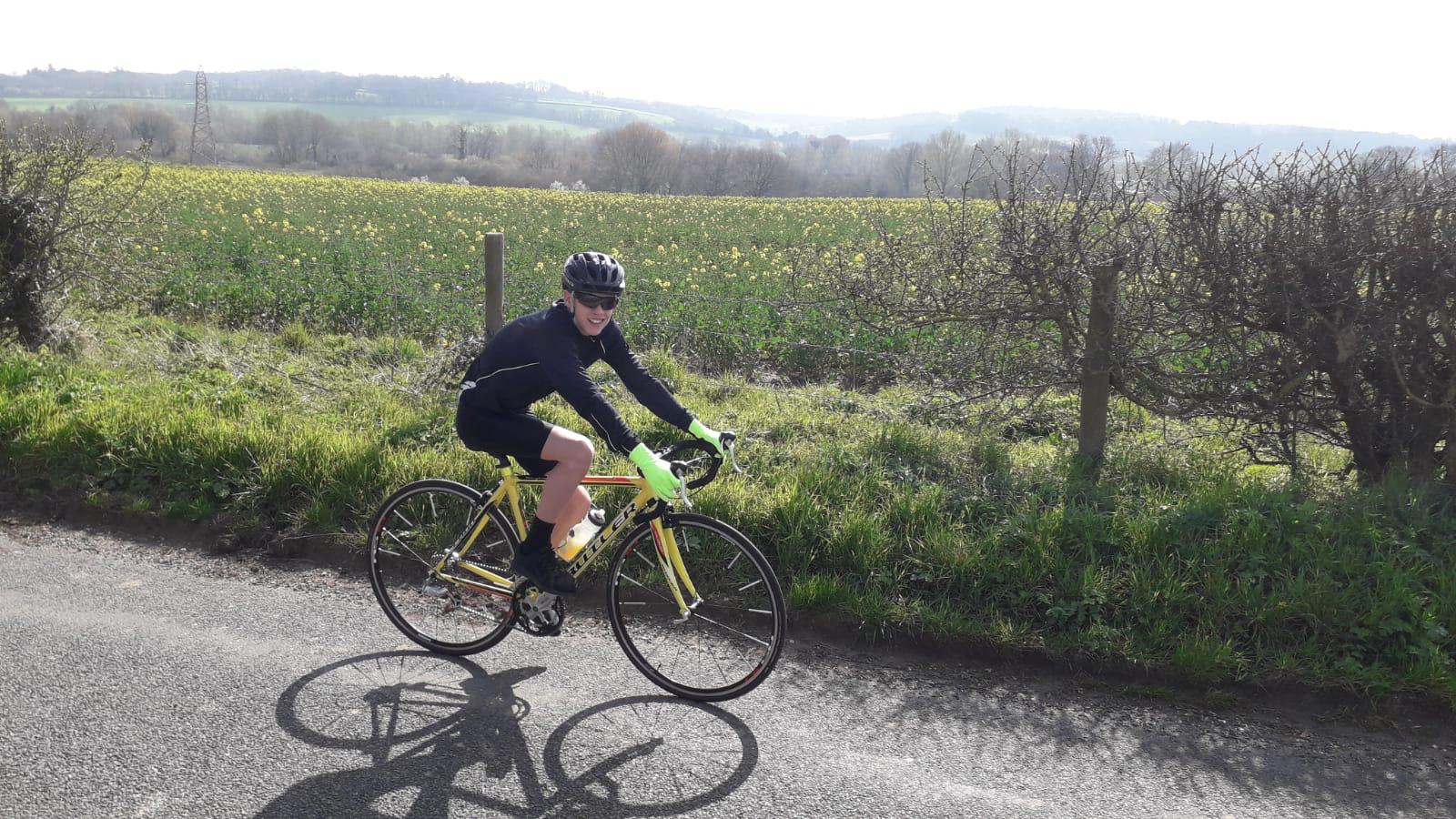 Issy and Evie from Age Group Performance squad have been putting in the miles on the rowing machine outside in the sunshine. Their goal is to row the channel. Their Mum, Clare, is also taking part.

Allana from Junior Performance has been following Matt's Land Training workouts and she was also the first swimmer to send in a pool photo during lockdown, although we're not sure what stroke that is!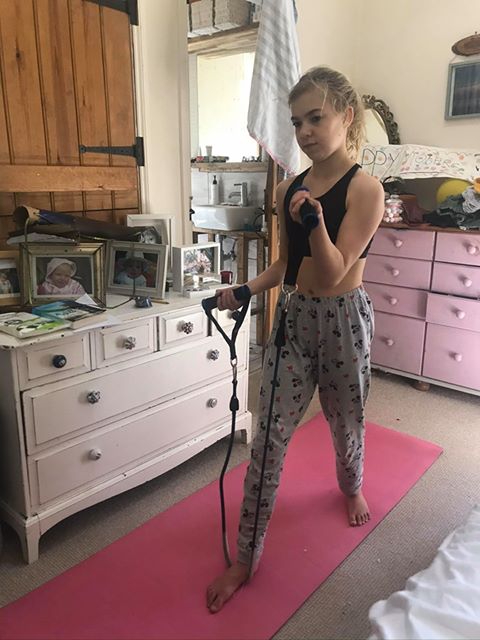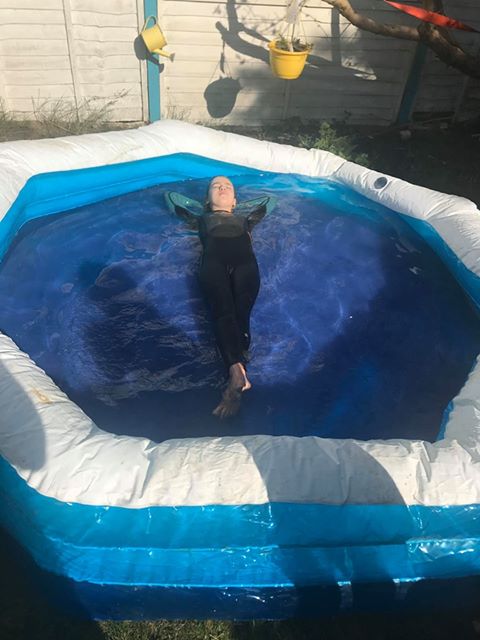 Many of our swimmers and coaches took part in the Pass The Cap Challenge. Well done to Aiden, Alana, Alex, Andrew, Ben N, Ben W, Callum, Eilidh, Elliot, Eve, Evie, Ffion, Frank, Fraser, Freya, Isaac, Isla, Issy, Jennifer, Kayleigh, Keir, Kev, Kiran, Lolah, Maisie, Molly, Ollie C, Ollie R, Paul, Pippa, Rhyseren, Rosie, Sebastian, Sophie, Verity and Zoha.

Our Learn2Swim Teacher and Squad Coach, Kayleigh, set the gold standard for the Cha Cha Plank Challenge.
---
land training, land, hall of fame, achievement, exercise, fitness, PassTheCap, challenge