Regional Championship Report - Weekend 3
12 May 2022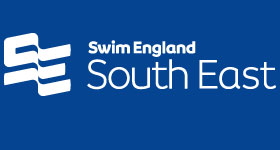 Author: Paul Dollery
The third and final weekend at Regionals which was held at Crawley again brought some more really good results with the stats as follows:
Swims: 17
Finalists: 6
PBs: 16
Medals: 4
Champions: 2

DAY SEVEN

Session one
Elliot was the first Eastleigh swimmer to race this weekend and he swam a great long course 200m individual Medley, he swam a strong 1st 50m butterfly and then followed this up by holding stroke on all the four strokes through the individual medley and achieved a PB time long course close to his short course time.

Session two
Eastleigh had six swimmers competing in this session with Elliot and Damian up first with the 50m freestyle race. Elliot swam a 0.5-second-long course PB and gained valuable experience about his finishes and breathing patterns over this distance. Damian also swam a huge PB with a 28.91 second time placing him second going into the finals later that day.
Next up were Alba and Ella with the 200m breaststroke heats. Alba swam a good long course race with nearly a four second PB with some well-timed splits and managed to hold a good stroke rate throughout the whole distance. Ella swam her breaststroke with a similar well timed splits pattern and also held a good stroke rate over the whole distance and
also achieved over a four second PB on her long course time.
Damian swam a very gruelling 200m butterfly on his second attempt after the experience of a malfunction and a false start to his first attempt at the race where he managed to swim the whole 1st 50m of his race before the officials could stop him for the restart, which was then to be delayed to the very end of the 200m butterfly heats giving him time to recover. Upon return to his second attempt Damian again took the heat out very fast and commanded a big lead over his other competitors in his heat and held stroke comfortably and finished with a five-second long course PB and entry to the final later that day as the fastest qualifier by five seconds.
Megan raced the 100m freestyle and went a very fast 29.96 first 50m and turned in first place and she held on with a 32 second 50m to achieve a great 1.02 100m freestyle and gaining qualification the final later that day in second place.
Adam was the last swimmer to race. After a long wait since the warm ups he swam the 100m backstroke and went out on a high tempo stroke rate over his first 50m and held a longer effective stroke rate over the second 50m to achieve a time close to his recent Welsh national time a few weeks ago but slightly outside his PB time. Adam is learning how to adjust his stroke rates over different distances and is learning from the experiences from competing at high level competitions.

Session three finals
Damian had two finals in this session and the first saw him race the 50m freestyle and he had a great start off the blocks, but is also still learning about breathing patterns in his sprint races where he adjusts his breathing as required. Damian had a similar time to his heats and came in a great second place which was slightly off his PB time by 0.1 of a second.
Damian had to recover quite quickly as he was now up for his second final the 200m butterfly where again he took the race out very fast over the 1st 50m and 100m to be in complete control of the race, however as he maintained his stroke over his third 50m the gap was now being dwindled down and he then came under huge pressure over the final last 50m where the lactic acid build up from his previous race and the technique starting to become untidy meant he had to dig deep and hold on for a finger tip touch finish and a well deserved gold and becoming Regional champion, with the realisation of how hard this level becomes.
The second swimmer for Eastleigh in the finals this session was Megan who was up for her 100 freestyle and she took the final out even faster over the first 50m and turned in first place, but she couldn't maintain the second 50m as well as she did in the heats and finished in a great third place but in a time slightly slower than her previous heats time.

DAY EIGHT

Session one
This session should have seen Eastleigh have another seven swimmers competing although George had to withdraw due to a back injury at the wrong time. First to race was Alex and Elliot in the 50m breaststroke who both had a much better start off the blocks which is a result of their improvements during training. Alex had a high tempo stroke rate and maintained this to the finish with a huge 2 second PB, whilst Elliot swam with a slower tempo stroke rate but had more power and distance per stroke and also achieved a good PB.
Megan swam the 50m butterfly and had a good breathing pattern and a great start from the blocks where she achieved another big PB of over one second and gained a 5th place in the finals later that day.
Megan was then up again for her 200m freestyle and she attached her swim from the start going out very fast over the first 50m turning in first place and holding this through the 100m mark and 150m mark she started to tire on her last length but maintained a good stroke technique and came in just 0.1 outside her own PB time and qualified in 5th place for the finals later that day.
Damian swam another butterfly event this time over 100 meters and he went out very fast again over the first 50m and held stoke over the second 50m to achieve a fantastic six second PB and a place in the final again as the fastest swimmer within his age group.
Alba and Ella swam the final event the 100m breaststroke where Alba started much better from the blocks due to her improving her dives from her training sessions and she had a good strong stroke over the first 50m and turned within her actual 50m PB time, but she seemed to lose her way and changed her stroke on the second 50m where she tied up and she will gain a great learning experience from this swim even though she didn't achieve an overall PB time. Ella also started strongly with a good start and held a strong effective stroke where she seemed to get stronger the longer the race went and she came in with a good PB time of over another second.

Session two finals
Our finalists this session were Megan and Damian again. This time Megan had two finals and Damian one.
Megan started with her 50m butterfly and again started very strongly and although she had an even better swim in the final, she improved her time and her placing but was just outside the medals with a great 4th place finish.
Megan also had to recover quickly as she was back up for her 200m freestyle final. She went out slightly more slower over her first 100m and was hoping to have more energy left at the third 50m part of her race and be able to finish stronger in the last length. This proved she was able to adapt her race plans and try something different although it never came off but she has again learned something about herself that she is best at taking her swims out strong from the starts. Megan was only 0.3 off her heat time and came another great 5th place in her final.
Damian was now up for the last final for our Eastleigh swimmers where he just repeated his heats race plan and took a commanding lead over the first 50m and held stroke on the second 50m to finish in another improved PB time from his heats and another well-deserved 1st place and Regional champion.

Session three
This session was distance events, which were heat declared winners with no finals. Damian swam the 400m freestyle and learnt a great deal from understanding race pacing where although he took his swim out strong it was not on a high tempo, he was aware he could have started much stronger and he actually had negative split times from his race. Although he achieved a good PB time of over four seconds he learnt he can take his swims out faster and still maintain his stamina throughout the race.
Megan had the last swim of the championships and it was the 400m IM which after so many races wasn't the best swim to race at the end of a long Regional championships. Megan again attacked her swim with determination and swam a great butterfly leg with her technique being held for the whole 100m, she turned into her backstroke and held a long effective stroke and was holding a good pace. Megan's breaststroke leg is not her best event but she was holding her distance within the stroke knowing she can finish with a good freestyle leg over the last 100m which she stormed through on her freestyle but it wasn't quite enough to give her another PB time as she was slightly outside her best PB time.
All the swimmers from all the weekends of Regionals have also done the club and themselves proud and the club is moving forwards with each year as the club has more qualifiers and more qualified swims along with more top eight finishes and finalists and Regional champions and medallist too.
Eastleigh still have the six swimmers at present on the interim Nationals invite list and hopefully will all be invited to the Nationals finals this season.
---