Rother League Round 1 Report
19 May 2022
Author: Beverley Russell
On Saturday 14 May, a team of swimmers from Eastleigh Swim Club took part in an exciting night of racing at Round 1 of the Rother League competing against six other local clubs at The Quays, Southampton, and finished in a fantastic first place.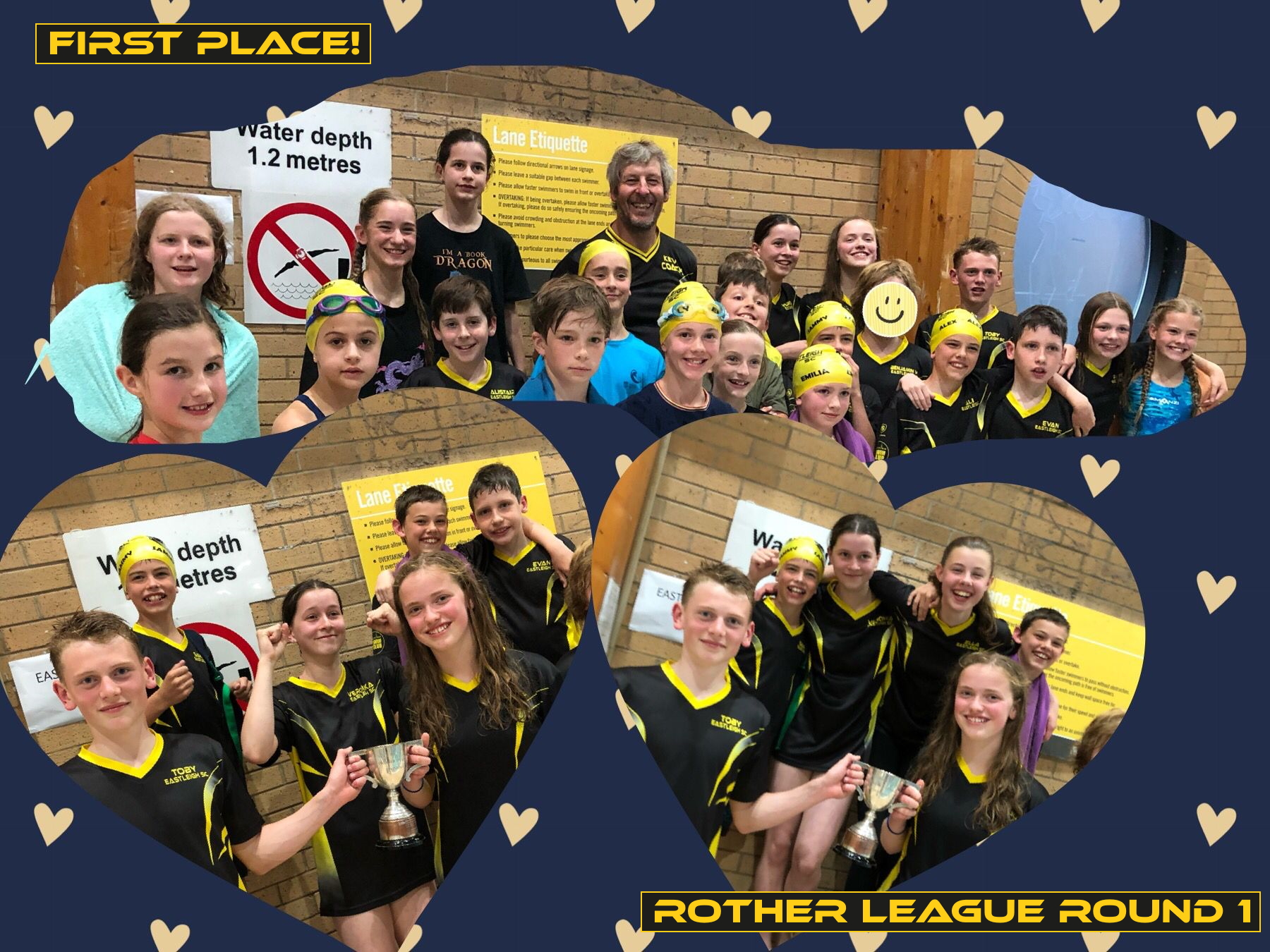 The gala comprised of 51 races and culminated in the Squadron Relay involving 10 team members. Eastleigh started the event in a commanding way with a win for Emily B in the GU10 freestyle in 38.92 seconds which was also a PB. In the remaining individual races, the Eastleigh swimmers continued to excel - achieving 34 PBs.
Head Coach, Paul Dollery commented:
"Tonight has been a great success in many ways, not just the results. This gala gave many of our newer and less experienced swimmers the opportunity to experience the atmosphere of face-to-face galas again. The back to normality of racing in a pressurised atmosphere and the enjoyment from all those involved with a team bonding experience which has been missing for so long until now"
This event also marked the final gala for our popular and long-serving coach - Kev Shepherd, who is retiring – he said:
"Well done Eastleigh Swim Club. Thanks for making my last gala a winning one. You should be proud of yourselves and just keep training and improving. I will keep my eye on your results."
The final positions were:
Eastleigh - 225 Points
Andover- 223 Points
Locks Heath - 212 Points
City Of Southampton - 205 Points
Bassett JSF - 201 Points
Seaclose - 161 Points
Romsey & Totton – 112 Points
The winning team were:
Leonardo B, Bobby B, Emily B, James B, Eve CW, Toby F, Heather G, Ivan G, Maria H, Poppy H, Ellis H, Emilia I, Camille M, Ben N, Emma PO, Isla R, Emily R, Alex S, Sammy S, Alzbeta S, Veronika S, Alistair T, Ben W, Evan W.
---
Rother, League, victory, win, champions, junior, quays, competition, report