Regional Championship Report - Weekend 2
04 May 2022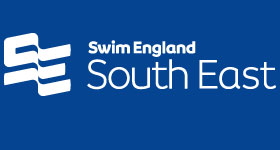 Author: Paul Dollery
The second weekend at Regionals held at High Wycombe brought some more really good results with the stats as follows:-
Swims: 20
Finalists: 3
PBs: 9
Club Records: 2

DAY FOUR

Session one
Fraser was the 1st Eastleigh swimmer to race this weekend and he swam a strong 50m breaststroke just outside his PB time. Rhyseren also raced a strong 50m sprint race as the 50m Butterfly and also was just outside her PB time. Fraser raced his second swim of the day with his 100m Backstroke and was just 0.2 outside his PB time too.

Session two
Nathan swam a strong 50m Freestyle and finished to be 0.2 off his PB time, and also in the same event Frank swam nearly an identical time to his PB of 24.84 to place him 9th and 1st reserve for the finals later that day. Rhyseren swam the 200m butterfly and started strongly over the first 100m and then held a very good technical stroke through her second 100m to achieve a huge 8 second PB time.
Molly and Izzy H swam the 100m Breaststroke and Molly achieved a strong swim with a season's best PB time, whilst Izzy swam an excellent PB and placed herself in the final later that day in 4th place.
Danny and Fraser swam in the Men's 100m breast with Danny swimming another excellent huge PB with two seconds knocked off of his PB time and Fraser had a good strong 1st 50m which was close to his earlier 50m sprint time and was unable to hold this pace on his second 50m finishing just outside his PB time.

Session three finals
Izzy H had her 1st finals experience at Regionals swimming the 100m Breaststroke final and she held her nerves to step up and achieve another PB time from her earlier heat in the day and was just outside the medals with a 4th place finish in the final.

DAY FIVE

Session one
This was unfortunately the only session we have not had any swimmers qualify for the Regional Championships which is a great showing on how far the club has come having multiple representation of our swimmers all over the whole championships in all events and distances.

Session two
Nathan and Frank swam the 50m Butterfly and Nathan once again swam a strong race finishing just 0.2 outside his PB time but he was gaining great experience from this level of swimming, Frank swam a very strong second 25m and smashed his own club record by 0.06 seconds and was placed 10th overall.
Sophie and Izzy H swam the 200m Breaststroke with Sophie swimming her last race with the club before she jets off to America, and although she has had a long-term back injury, she was determined to race this event. Sophie swam a strong 1st 100m and was looking in good form, but unfortunately her back injuries became too much for her and she finished the event with a time not far off her PB. Izzy again pulled out another great Breaststroke swim and with her strong 1st 100m and holding stroke over the second 100m she achieved a PB time and into another final in 6th place later that day.
Frank had the 100m Freestyle race with a strong second 50m and just missed his PB time by 0.01 of a second and a respectable 13th place.
Fraser raced the 200m IM and was determined to achieve a PB time to increase his chances for a National qualification on this swim, he went out strong over his Butterfly, backstroke and breaststroke and was suffering over the last 50m with a lactic acid build up on his freestyle leg but held on for a well-earned PB and a 12th place finish.

Session three finals
Izzy H was our representation at these finals and she swam another exceptional 200m breaststroke swim and increased her PB time again from the heats and held her nerves again for a great 5th place finish.

DAY SIX

Session one
In the distance events we had Rhyseren swimming the 800m Freestyle and she went out strongly leading her heat as she was determined to stick to her race plan, she held her pace and swam a similar time to her recent bronze medal swim at the Welsh Nationals a few weeks earlier and finished with a great 5th place overall.

Session two
Aiden and Fraser swam in the 50m Backstroke sprint event with Aiden just 0.1 off his PB swim with a great start and a strong stroke rate. Fraser achieved another good fast stroke rate swim on his sprint and was rewarded with a PB swim, lowering his own club record by 0.07 seconds, and achieving a 9th place finish.
Izzy H had her 50m Breaststroke event and although was slightly off her PB time qualified for another final to be swam later that day in 6th place.

Session three finals
Izzy H was our representation at these finals and she swam in the 50m breaststroke she increased her stroke rate from the heats but couldn't hold the stroke to match her stroke rate and came a respectable 8th in the final but she gained so much from this experience about herself and how to race her own events going forwards.
The swimmers from the second weekend of Regionals have also done the club and themselves proud and it is so hard to just qualify for this level of swimming so again to have so many qualified swimmers and then some achieving finals at such a high level of competition is another great sign of the club's progression.
Eastleigh have six swimmers at present on the interim Nationals invite list and hopefully will all be invited to the Nationals finals this season.
---
regional, championship, report, south east, region, competition