Portsmouth Northsea Easter Meet Report
18 Apr 2022
Author: Gareth Latham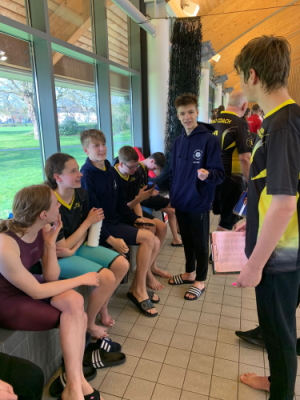 The weekend saw a busy 3 days of competing at Portsmouth Northsea's Easter Level 1 meet for our swimmers. With an unusual heats setup and finals being set for 14 years and under and 15 years and over, it proved to be a very high standard with some big clubs attending from all over the country.
We had 98 swims over the weekend, clocking up 61 PBs. With the finals being grouped in just two age groups it was great to see Eastleigh Swim Club represented in 20 finals.
Swimmers that made it to the finals were:
Nathan L (3)
Aiden B (2)
Frank H (3)
Fraser W (5)
Oliver R (2)
Megan T (2)
Danny B (3)
We also managed to achieve 20 medals over the event;
Gold Medals 4
Silver Medals 7
Bronze Medals 9
Whilst waiting for their races, the swimmers even managed to entertain themselves with a 'guess the PB' quiz!
Message from Paul Dollery, Head Coach:
"The finals were 14 years and under and 15 years and over so for our swimmers to have made the finals in such a high level meet with many large clubs competing at this meet was another great show of progression by the club, and the swimmers did do themselves proud."
So well done to all the swimmers who took part!
---