Places Leisure Fun Gala and Rother League Report
20 Mar 2023
Author: Matt Boyd-Wallis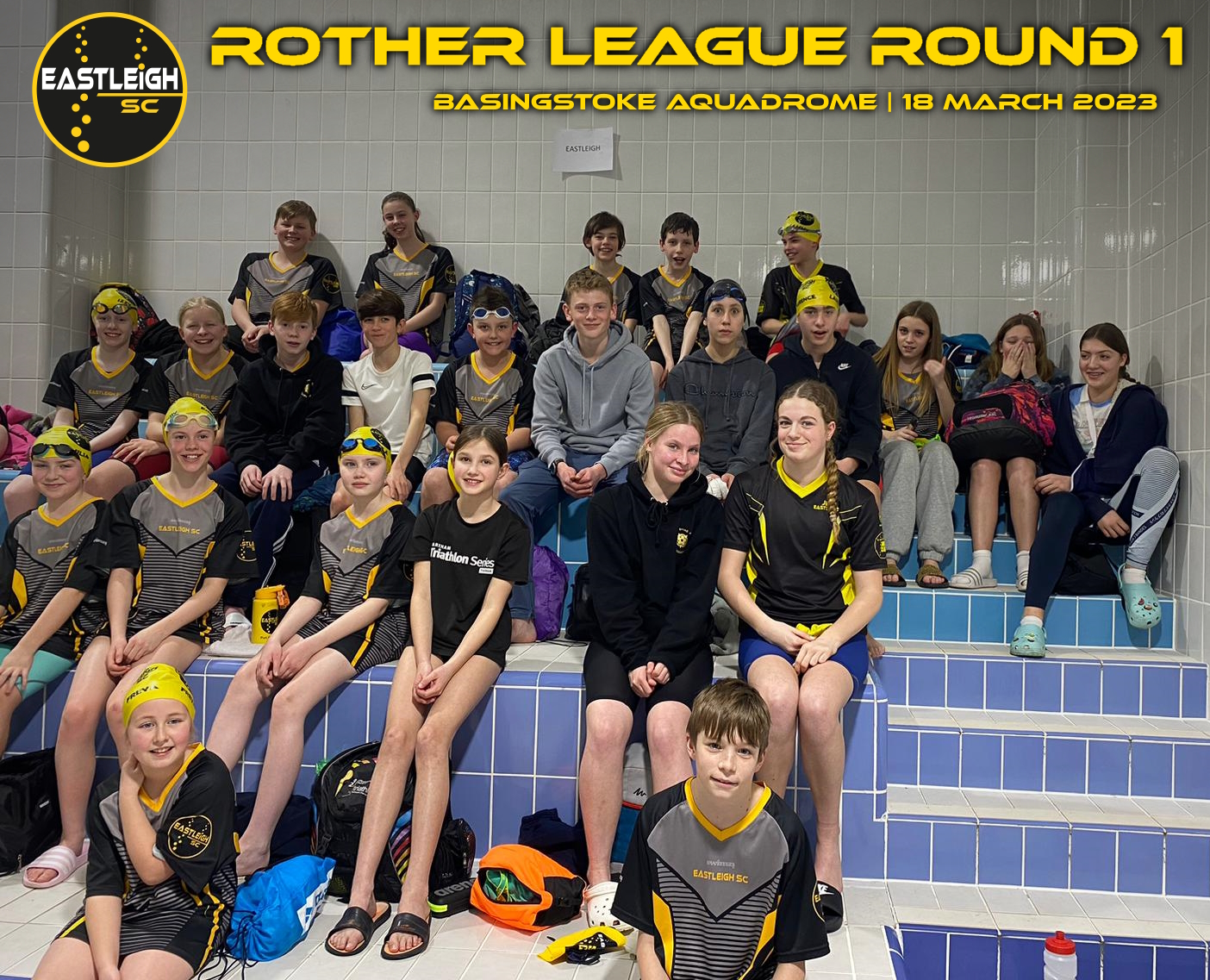 Saturday saw the club take part in two galas at the same time in two different venues. The first was at Places Leisure Eastleigh against five teams from Places and one from Romsey and Totton Swimming Club and the second was the first round of the Rother League, involving five other clubs in Basingstoke.
I want to start by saying how incredibly proud I am of both teams and to be part of such a great coaching and swim team. My thanks to the amazing swimmers and parents, who volunteered or put themselves forward for these galas and without whose commitment, these events/galas truly wouldn't be able to run! Then to the coaching staff who were there and helped with the logistical nightmares and planning required to put teams together for these events, thank you so much.
These sort of events are something that we lost due to Covid and so for us (Old Hands) it was a return to what swimming clubs used to do on a regular basis. Inter-club galas are where all competitive swimmers started and learnt their racing craft. In friendly, yet competitive, galas between other swim clubs, swimmers have the opportunity to get used to the competitive environment, learning the skills and way to race and have fun with their teammates in a fun and highly exciting environment, something that Open Meets can miss.
Eastleigh's three teams were a mixture of swimmers from our 'Learn to Swim/Swim School' and 'Competitive' Programs, allowing us to bridge the gap and bring the two parts of the club closer together. Enabling us to recognising the successes and achievements of our swimmers, parents and coaching staff.
As a Head Coach, I could not be more proud and happy of every aspect of this club after these galas, especially of our swimmers, volunteers, parents and coaches. This is not down to the results that we achieved either!
On Saturday and Sunday, I received a number of emails mentioning how good our swimmers were with helping at the Places gala. Helping with getting things organised, helping Places swimmers to understand and know what they were doing, our coaching staff helping Places staff with organising warm ups and just getting the event running.
This was a collective effort and we all should take a lot of pride the achievements of the night, however, I am going to name just a couple of swimmers who, from the emails I received, should get a special mention. Tudor and Nathan who helped settle a couple of Places swimmers who were incredibly nervous, talking to them and giving them a friendly, calm voice and hand to help these swimmers through their fears. Tudor in particular helping a Places child feel safe and secure enough to warm up and then have a great night, ending the night with smiles across their face and the words of 'I want to do this again!'
I truly mean it when I say this is better than any 'Gold Medals' as this shows something even more than physical ability, talent and growth. This shows empathy, understanding, team work, compassion, resilience and maturity, elements that are the foundations of why we get involved in competitive sport, bringing together people from all walks of life and backgrounds and allowing us to compete and work together for a common goal, to have a lot of fun and smiles.
Seriously, I want to thank you all for this, to the swimmers, your parents and the coaching team. This could not make me more proud and you all should truly take a lot of pride and satisfaction in what you did, both in terms of performance and in terms of just being amazing young people.
On that note, I had better mention the results! At Places, our teams came 2nd and 6th which is truly amazing as these two teams were made up of very young and new swimmers. At the Rother League, we came 2nd, against some much bigger clubs (Staines, Godalming, Winchester, Rushmoor Royals, Basingstoke), who have a bigger pool of swimmers to choose from for their teams. Again, this team comprised of new swimmers and more experienced swimmers who were swimming off their main strokes.
The teams that represented Eastleigh Swim Club at the weekend were:
Places Leisure Fun Gala: Finn, Will, Indie, Alexander, Arthur, Bobby, Tyler, Ivan, Phillippos, Reggie, James, Carlos, Theo, Pablo, Jack, Thomas, Alistair, George, Jacob, Marika, Sheza, Tilly, Nicola, Isabella, Heather, Lucy L, Rebecca, Luisa, Lucy M, Heidi, Emma, Grace, Alia, Bea, Jess, Bella, Lara, Jennifer.
Rother League Round 1: Leonardo, Omar, Toby, Ellis, Elliot, Laurence, Samuel, Ben, Alex, Sammy, Evan, Emily, Izzie, Ffion, Poppy, Megs, Emilia, Jess, Camille, Alba, Abi, Freya, Ella, Alzbeta, Veronika, Izzy, Orla and, sporting an injured arm but there to cheer on her teammates, Amy.
Well done everyone!
---
fun, novice, places leisure, eastleigh, basingstoke, competition, race, gala, learn, swim school, l2s, club, romsey