Level X: Round 2 Report
04 Jun 2021
Guest Reporter: Alana Maddock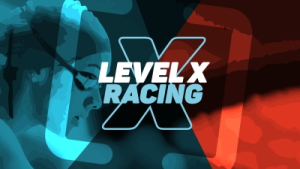 After a long time away from competitions, swimmers from Eastleigh Swim Club recently smashed it at Level X. So many dedicated swimmers and helpers all came together and not only had a great time, but also went above and beyond PBs, club records and qualifying times!
On the first weekend (from 21st May - 24th May), there were 357 swims and out of that a whopping 285 were PBs! That is 80%, which is fantastic!
For a few swimmers in Juniors, this was their first time competing and they set the bar high for themselves and others in their category. They've set themselves a challenge for next time!
During the second weekend especially, a few friendly rivalries took place in many events including a continuous one between Elliot and Alex G. Being side by side in many races caused them to swim their absolute best in all races and it really showed in their times. Well done to you both! Other rivalries included Megan and Alana who swapped places at the top spot many times and both pushed each other as well!
One swimmer that really stood out was Fraser W with some incredible times and amazing PBs. For 50 free, Fraser, George, Frank and Josh were all almost neck and neck and had a brilliant race for the win! Another fantastic swimmer was Halle who achieved an amazing club record in 50 fly. The 50 back club record was beaten by Fraser W with an incredible new time of 28.92! A final club record broken was Frank and he got it for a great 50 free!
Overall, it was an amazing event and everyone did brilliantly! Well done swimmers!
A big Thank You to all our volunteers, senior swimmers and coaches that helped make the event a big success. Full results can be found on the Swimming Results website.
---
Level X, report, meet, competition, club record, PBs, race, fun