Level X: Round 1 Report
23 Dec 2020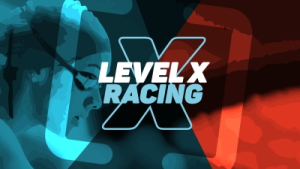 Our swimmers made their long-awaited return to competition last weekend after a nine month absence with the Club's first entry into Swim England's Level X Racing series. In Level X, swimmers pit themselves against rivals from across the country without ever leaving their home pool.
The events took place between Friday and Monday evening. Well done and thank you to the particularly early-rising swimmers and volunteers on Saturday and Monday mornings, never easy on cold, wet and dark December mornings. These early starts allowed all the races to fit into our normal pool slots at Places Leisure Eastleigh.
After all the lockdowns and pool closures and difficulties that our swimmers have endured throughout the year, the opportunity to race was one not to be missed and the swimmers achieved a magnificent haul of over 200 personal best times between them. We also had two swimmers making it into the Top 5 of the Level X leaderboards nationally and three swimmers who set new Club Records.
Making the National Level X top 5, we have Alex G in the boys 9yrs 50m and 100m breaststroke. His 50m in particular was a terrific swim in which Alex smashed 15 seconds off his PB. Well done too to Hamza who made it into the top 10 in the boys 9yrs 100m breaststroke. Also making the top 5 was Halle in the girls 13yrs 50m freestyle, taking just under a second off her PB and smashing Emily Ard's long-standing club record with a time of 28.38.
Halle also set a new club record in the 50m butterfly, her time of 31.22 breaking Samantha Flack's record from 2014.
In the 50m backstroke, two club records were smashed in a single heat. Issy T broke Emily Jenkinson's record in the girls 14/15yrs age category and lowered her own Open age record with a new best time of 31.36. In the boys 14/15yrs age category, Fraser W smashed Dan Smith's old record by 0.7sec and also dipped under former squad-mate, Mukund's, Open age record by 0.04sec, setting a new club record of 29.18.
Top of the tree for PBs, with an excellent personal haul of 7 new personal bests were:
Megan
Alana M
Jennifer
Issy G
Lucas
Zoha
And just behind achieving 6 personal bests were:
Fraser W
Ella
Elliot
Phoebe
Ffion
Ellie
Kiran
Izzie C
Hamza
The biggest new PBs were achieved by:
Zoha, 100m fly, new PB by 19.97 seconds.
Will, 100m breaststroke, new PB by 17.41 seconds
Alex G, 100m breaststroke, new PB by 15.53 seconds
Ella, 100m breaststroke, new PB by 14.73 seconds
Jenson, 100m breaststroke, new PB by 12.03 seconds
Ella, 100m freestyle, new PB by 11.72 seconds
Jennifer, 100m backstroke, new PB by 11.56 seconds
Jennifer, 100m freestyle, new PB by 10.40 seconds
Harriet, 100m breaststroke, new PB by 10.07 seconds
Ben N, 100m backstroke, new PB by 8.80 seconds
Lucas, 100m breaststroke, new PB by 8.79 seconds
Liam, 100m breaststroke, new PB by 8.51 seconds
Kiran, 100m freestyle, new PB by 8.16 seconds
Jess D, 50m breaststroke, new PB by 7.77 seconds
Issy G, 100m fly, new PB by 7.69 seconds
Ffion, 100m breaststroke, new PB by 7.26 seconds
Well done to all swimmers and Thank You to all our volunteers, senior swimmers and coaches that helped make the event a big success. We hope to run more Level X events in the New Year.
Full results can be found on the Swimming Results website.
---