Junior Development Meet Report
03 Apr 2022
Author: Andrew Thomson
Saturday evening saw our junior swimmers invited over to Waterlooville to compete in Havant & Waterlooville SC's Development Meet. This competition was for junior swimmers aged 11 and under and, for some, was their first taste of competitive swimming events.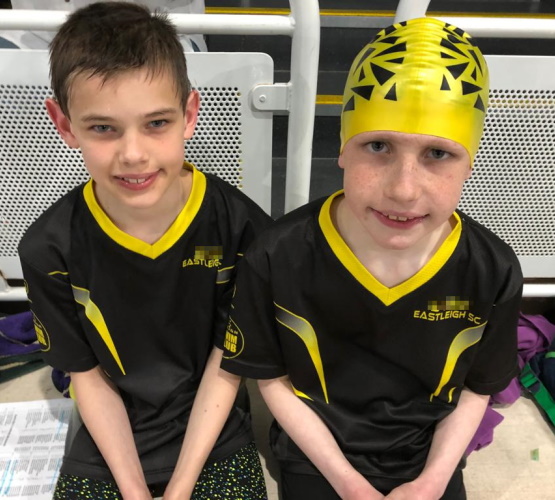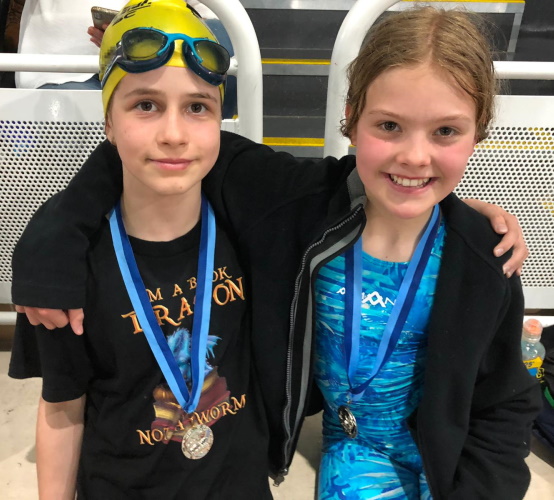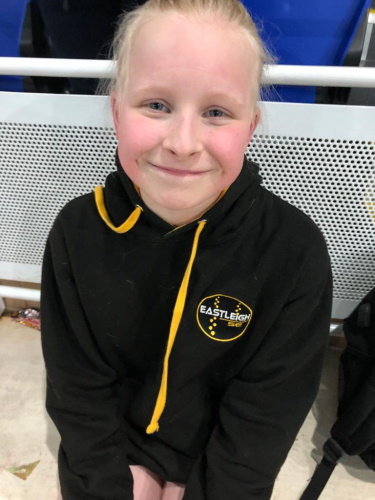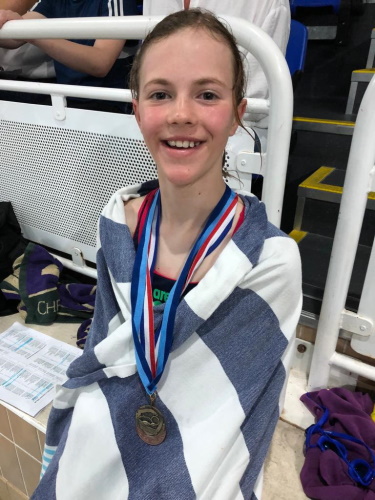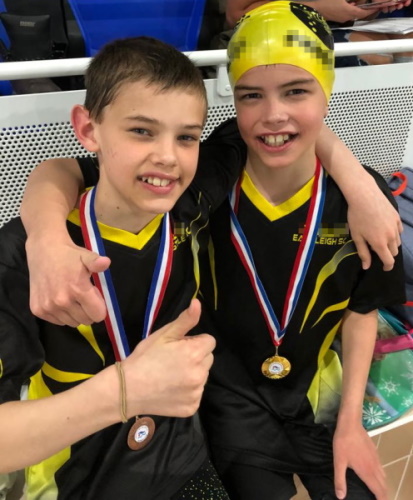 Not only did the team come back with medals and set loads of new PBs, they also roared on their teammates, showed courage to overcome pre-race nerves and, most importantly, everyone had a lot of fun. Rarely have we seen so many swimmers grinning at their teammates mid-race!
The highlights of the event were:
Emily B - entered and set PBs in every event, winning bronze in 50m breaststroke, 50m backstroke and 100m IM
Emilia I - swam strongly in freestyle and especially in 50m breaststroke where she finished fourth, just missing bronze by a fingernail
Orla T - competed in her first ever competition and swam excellently to set new personal bests in freestyle and breaststroke
Bella G - our youngest competitor, aged just 7, she competed in her first ever competition and she excelled in breaststroke, finishing in seventh position.
Alzbeta S - entered all the events and swam a fantastic 50m breaststroke in which she won silver just 0.07 seconds away from gold.
Izzy T - entering just her second competition, she smashed her PBs in both her events by over 6 seconds and finished an excellent 6th in 50m breaststroke.
Abi N - also entering just her second competition, Abi swam a strong 50m freestyle and an amazing 100m IM, in which she had an excellent start off the blocks.
Bobby B - another entrant for all the events and with all PBs, Bobby won silver in 50m breaststroke and took 4th place in 50m backstroke and 7th in her other events.
Camille M - in just her second competition, Camille won almost all her heats and set PBs for all the events. Her starts were really impressive off the blocks and excellent technique in the races.
Alice D - showed huge progress in her technique in all her events, setting PBs in each race. An excellent 6th place in 50m breaststroke.
Sammy S - aged just 8, entered all the events and won an amazing three gold medals for 50m breaststroke, 50m butterfly and 100m IM.
Ellis H - entered his first competition, Ellis set great first PBs for freestyle and breaststroke and was one of the top cheerleaders for his teammates!
Alex S - entered all the events and seemed to be matched head-to-head against his brother, Sammy, in most heats. Won a great bronze medal in 50m breaststroke.
Evan W - in just his second competition, Evan smashed a huge 6 seconds off his butterfly PB to finish in sixth place and set new PBs for freestyle and breaststroke.
Well done everyone! Your coaches, team managers and families are all very proud of you.
We are hopeful of more events over the coming months that allow our junior swimmers the opportunity to compete against other young swimmers at local clubs. The Junior Arena League will be running again this year and our young swimmers will have their fingers crossed that Head Coach, Paul, selects them for that team.
---