Winchester Novice Gala Report
11 Mar 2023
Author: Andrew Thomson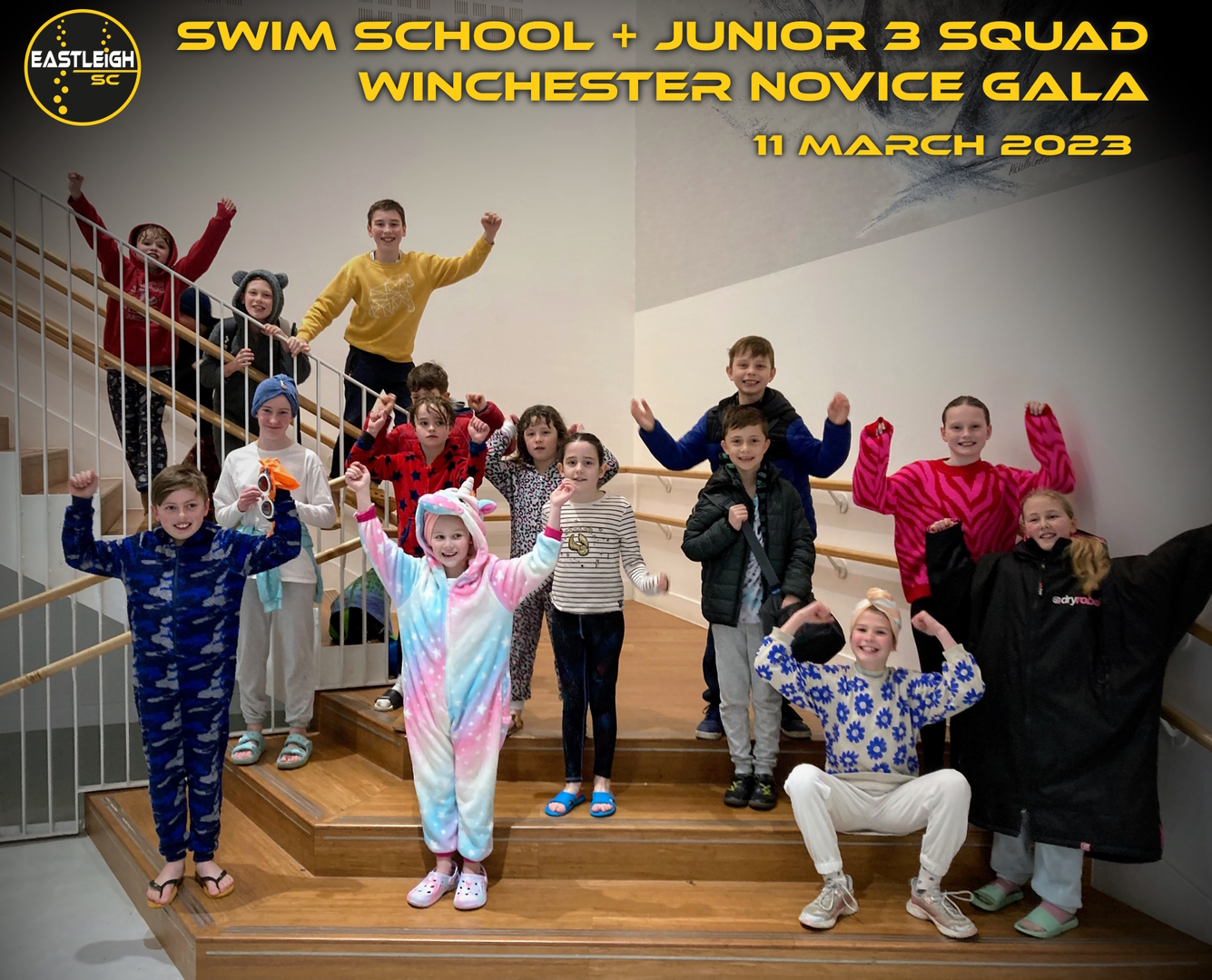 Wow! What an exciting and fun evening we had at the Winchester Novice Gala!
Representing Eastleigh we had a team of young swimmers aged between 7 and 11 from our Swim School and Junior 3 club squad. Many of the swimmers were competing at their first ever gala and were full of nerves and excitement at the start. We were up against teams from Andover, Romsey, Bishops Waltham and three teams representing the hosts, Winchester.
The competition consisted of one length individual races, freestyle relays, medley relays and some fun relays where the swimmers had to push floats, noodles or footballs while swimming. Every swimmer had the opportunity to race at least twice, with some of the swimmers in the youngest age groups getting up to six races. They were all amazing!
Our more experienced swimmers (those who'd raced at least once before) set a great example for all the newcomers by leading the cheering on poolside and there was great support from all the parents, siblings and grandparents in the spectator gallery, or as we now like to call it, the fanzone. There were plenty of waves from the swimmers to their fans before, after and possibly during the races!
There were lots of high-fives, fist bumps and smiles from the swimmers and the coaches. Everyone said they'd enjoyed the evening and had a lot of fun, which is the most important thing, and many of the swimmers said they'd made new friends and met new teammates and were glad they came. Coaches Jodie and Andrew were very impressed with everyone's swimming and also with the camaraderie and the great behaviour on poolside.
A massive thank you to Gemma and Lynn for Team Managing on poolside and to all the parents/supporters in the fanzone. We hope you were all very proud of your swimmers. We could really see the progress they have been making in their swimming lessons and training sessions - great effort everyone!
Team Eastleigh: Olivia, Indie, Bear, Alexander, Arthur, Bobby, Corden, Emily, Ellis, Rebecca, Noah, Isla, Freya, Jack, Ben, Jess, Lara and Abigail. You are all stars!
---
fun, gala, team, competition, winchester, swim school, novice