County Championships Report
06 Feb 2020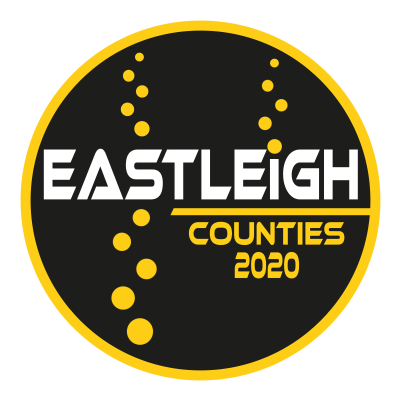 Weekend 2 of the Hampshire County Championships took place in Waterlooville last weekend. A large contingent of Eastleigh Performance swimmers looked to build upon the successes of weekend 1 and add more medals to our tally.
The second weekend of the Championships focused on swimmers aged 14 and under and 20 of our swimmers had qualified to compete. Events of 50m and 100m distance featured heats and finals and longer distances were heat-declared winners. All events were held in the short course (25m) pool, to the benefit of those swimmers with the best turns.
Our top medallist of the day was Issy who dominated the backstroke events in the girls 14yrs age category, taking gold in each of the three distances. In the 50m backstroke, Issy qualified fastest for the final and although her rivals worked hard to close the gap, she won gold with a time of 32.03. In the 100m, Issy qualified over 2 seconds ahead of her closest rival, just 0.04 outside her own club record with a time of 1:07.09. In the final, Issy again dominated, breaking the club record and becoming the first female Eastleigh swimmer to go under 1:07, finishing in an excellent time of 1:06.86. And in the 200m backstroke, Issy produced her best performance, smashing the club record in her age group by 5 seconds, the all time club record for any age group by 2 seconds and winning gold by a body length with a magnificent time of 2:25.23. What an excellent performance! Not only did she win the backstroke medals, Issy also took a superb bronze medal in the 200m freestyle with a time of 2:13.61 and finished in a great 4th place in the 50m freestyle.
We had another multi-medallist in the younger girls age group, with Megan excelling in the 10-11yrs events, winning two silver and two bronze medals. Megan's 50m butterfly was particularly special as she smashed 4 seconds off the PB she'd set just over a month ago, taking silver with a time of 35.89. Her 100m freestyle was another 4 second PB, this time taking the bronze medal with a time of 1:11.24. A six second PB on the 200m IM won Megan the bronze medal, with a time of 2:56.03, and her biggest PB of all was the amazing 40 seconds she knocked off her 200m butterfly time, taking silver in 3:11.27. Megan was also unlucky to just miss out on medals in 50m and 200m freestyle, finishing 4th in both events with new PBs.
Another multi-medallist was Freddie in the boys 14yrs age group, adding to the silver medal he won for Eastleigh at last year's championships. In the 50m butterfly, Freddie swam strongly to take silver with a time of 29.55 and in the 200m butterfly, he showed great endurance to set a new PB of 2:29.76, winning the bronze medal.
In the boys 14yrs 50m breaststroke, Max, our other medallist from last year's championships, again showed he can perform on the big occasion, taking an excellent bronze medal with a time of 36.23. In the 100m breaststroke, Max set a great new PB of 1:20.68 en route to the final, in which he finished in 6th place. He'll be sub 1:20 before the year is out!
In the boys 13yrs age group, Nathan performed well to make three finals, superbly winning the bronze in the 100m butterfly with a time of 1:09.77, a PB by almost 4 seconds. Nathan also swam well in the 100m backstroke and 50m butterfly, taking 4th place in each with new personal best times.
Winning her first county medal in the girls 10-11yrs age group, Ella put in an excellent performance in her specialist event, the 200m breaststroke, taking the bronze medal in a time of 3:31.95. She also had an excellent swim in the 100m butterfly, making the final and taking 7th place in 1:34.89, a 3 second PB.
Other top swims by our swimmers included:
Ffion smashed 5 seconds off her 100m butterfly PB to reach the final and take 7th place.
Phoebe swam a superb 50m butterfly, almost breaking the club record and finishing 4th with a time of 32.21.
Alana shattered her 200m butterfly PB by 15 seconds, taking 6th place in a time of 3:08.37.
Jess swam a strong 50m breaststroke and set a new PB of 45.37.
Grace did superbly to qualify for the 100m backstroke final and set a new PB of 1:24.96 to finish in 6th place.
Fresh from setting a club record on weekend 1, Lolah again swam a strong 50m backstroke to take 16th place.
Rhyseren took a good 5th place in the 200m butterfly in a new PB of 2:44.39.
With an extremely fast first 100m, Evie took a good 7th place in the 200m butterfly with a time of 2:48.72.
In the 200m backstroke, Verity broke her PB for the third time in as many months, taking 16th place with a time of 2:41.79.
Maisie continued her strong performances in the 100m breaststroke, finishing 16th in 1:27.41.
Ollie smashed 6 seconds off his 200m IM PB, taking 15th place in a time of 2:47.55.
Ethan showed great resilience to bounce back from an earlier DQ and take more than a second off his 50m backstroke PB, finishing 10th with a time of 40.22.
Harry swam a superb 200m backstroke to take 4 seconds off his PB and finish in 13th place with a time of 2:44.95.
Adam swam an excellent 100m backstroke, setting new PBs to reach the final and finish in 5th place with a time of 1:21.43.
A great performance across the board. Well done to all our swimmers!
With two weekends done and one weekend remaining of the Championships, we have already won 18 medals, with the prospect of more to come from our senior swimmers at the Mountbatten 50m pool in Portsmouth next weekend.
---
hampshire, county, championships, gold, silver, bronze, medal, club record