Successful End To Regional Championships
26/05/2019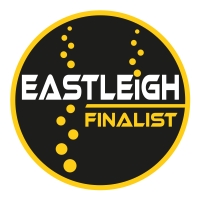 On the final day of the 2019 South East Region Championships, we've had another day of strong swims by our Eastleigh Performance Squad swimmers.
Emily put in two more great Breaststroke swims to qualify for and finish 6th in the 13yrs 100m Breaststroke event. It has been an excellent Championships for Emily and to swim under 1:20 twice was a great finish to the event. Emily's times were 1:19.82 in qualifying and 1:19.93 in the final. Emily also finished in an excellent 10th place in the 400m IM, knocking 6 seconds off her personal best with a time of 5:37.20.
Fresh from winning his 200m Butterfly bronze yesterday, Matthew put in another strong performance in the 100m Butterfly event, lowering his own 11/under club record to 1:18.75 and finishing in 14th place.
Ethan produced an excellent swim in the boys 14yrs 50m Breaststroke, smashing his personal best and finishing just 0.07 seconds outside Kieran Allsop's long-standing club record, finishing in 14th position with a time of 35.42.
In the boys 13yrs 100m Butterfly, Freddie performed magnificently to qualify for the event and was unfortunate to be disqualified for a stroke infraction.
To complete her busy and successful programme of events at the Championships, Issy achieved at 15th place finish in the 200m Freestyle with a time of 2:20.74, a great new personal best.
And another of our busiest competitors, Nathan, took 3 seconds off his 50m Breaststroke personal best with a time of 40:80, finishing in 19th place and capped off an excellent set of results by taking a massive 21 seconds off his 400m Freestyle personal best to achieve 11th position with a time of 5:10.88.
So its been a great Championships for Eastleigh. We won gold, silver and bronze medals, had 6 finalists, smashed 15 Club Records and many more PBs. Well done swimmers!
---