PBs shattered at Vanessa Knight Open Meet
26/05/2019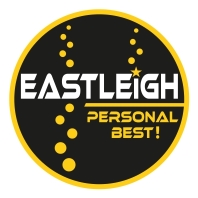 One of our favourite competitions of the year is the Vanessa Knight Memorial Open Meet, held annually by Bognor Regis SC. This Level 3 meet is always a great opportunity for our younger swimmers to compete in a wide range of events and our older swimmers to attack their PBs and aim for medals.
We had six open meet debutants, so a big Well Done to Jennifer, Eilidh, Evelyn, Kier, Elliot and Liam for doing so well in your first big event! It was great to see the smiles on your faces and hopefully this will be the first of many competitions for you.
The Vanessa Knight competition splits the swimmers into younger and older age categories, each category of swimmer racing all their events in one half of the day.
Our younger swimmers did particularly well, setting 31 new Personal Bests in just 43 races. Of those, the most spectacular PBs were:
Max took an astounding 43 seconds off his 200m Freestyle PB set at this event last year
Kier took a huge 26 seconds off his 200m Freestyle, 8 seconds off his 50m Freestyle and 6 seconds off his 100m IM best time
Lolah took a massive 15 seconds off her 100m IM PB
Freya smashed her 100m IM PB by 10 seconds and her 200m Freestyle PB by 11 seconds
Evelyn smashed her 50m Breaststroke PB by 8 seconds and her 50m Butterfly by 5 seconds
Elliot and Eilidh both knocked 5 seconds off their 50m Freestyle bests
In the older age category of 12+, we had 66 races and achieved an excellent 32 new personal bests. The most spectacular of these ones being:
Rosie smashed her 200m Freestyle PB by 13 seconds
Lewis and Pippa both shattered their 100m IM PBs by 11 seconds
Finley knocked almost 9 seconds off his 100m IM PB
Maisie took a huge 6 seconds off her 200m Freestyle PB
Hannah took an excellent 3 seconds off her 50m Breaststroke PB
Callum took 3 seconds off his 100m IM
On top of all the PBs, we won a number of medals for boys and girls in all the age categories. Congratulations to all the medal winners!
We also had a lovely display of camaraderie and sportsmanship from our senior Performance swimmer, Jodie, giving a much younger and nervous competitor a massive high-5 and round of applause after she reached the finish of the 200m Freestyle having been incorrectly entered into the fastest heat and struggling to keep up. Its great to see our senior swimmers setting such a terrific example for our younger ones to follow.
---