Club Records Broken At Regional Championships
06/05/2019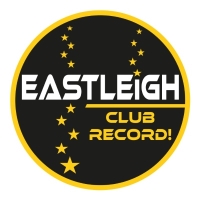 Congratulations to our Performance Squad swimmers, Jodie and George, who competed at the South East Regional Championships over the weekend.
On Saturday, Jodie competed in the 200m Butterfly and, with a very fast start, smashed the Club Record with a time of 2:39.63. Not only that, Jodie started at such a fast pace that her 100m split time also broke the 100m Butterfly record by 1/100th of a second! The new Club Record time is 1:13.41. The previous record was set by Marie Godwin back in 1997 and had stood for almost 22 years. A great swim and an unprecedented two records in one race!
On Sunday, George competed in the 50m Butterfly. In another terrific swim, George won his heat and lowered his own Club Record with a time of 27.70 seconds, knocking 0.07 seconds off his previous record.
Both these swims were in a long-course pool. Club members can find the full list of long-course club records here.
---